Friday 10/24 - Listen live - 8 to 10 pm Eastern on Revolution Radio:
http://www.freedomslips.com/ - click on the "Studio B" button. To be rebroadcast Sunday 11 a.m. to 12:45 p.m. Eastern on http://NoLiesRadio.org and then archived at the usual spot.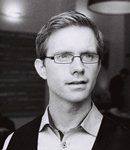 Niall Ferguson
Joe Quinn
My article
Ottawa Attack: Another False Flag?
and
Denis Rancourt's report from Ottawa
are getting a lot of reads at
Veterans Today
. But the first big piece on the apparent Ottawa false flag came from Niall Ferguson:
Ottawa under attack: 'ISIS' assault on Canadian capital another false-flag terror event
. In this interview Niall and his sott.net colleague Joe Quinn explain that the NWO false-flaggers are just doing the same thing over and over...and it isn't working any more.